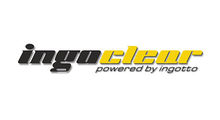 02.10.2015
Newsletter announcing the creation of INGOCLEAR s r.o. in association with its mother company INGOTTO spol. s r.o.  INGOCLEAR is taking over sales & service activites in the area of cleaning and municipal technology.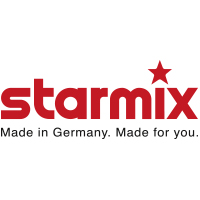 Valued Busines Partner,
We have the pleasure to announce the creation of the company INGOCLEAR s.r.o.
 INGOCLEAR spol. s r.o. (Ltd.) was founded in 1991 as one of the very first private companies in the then Czeckoslovakia after it became a free market economy and celebrated its 25 year anniversary this year.
Originally founded as a sales & engineering company with focus on grain & seed processing technology, in order to satisfy customers' needs, the business area was extended by cleaning technology. This included the manufacture & worldwide exports of INGO – a specially created range of industrial vacuum cleaners, as well as sales and repairs of professional, industrial & municipal cleaning machines and equipment. Time has come when cleaning technology needs a more intense focus and so Ingoclear has been founded by Ingoclear and long-term employees of Ingoclear.
INGOCLEAR is now going to focus on its original activities in the areas of grain & seed processing technology as well as packaging technology, carrying out sales, engineering and project management of large factory installations.
We trust that you will accept INGOCLEAR s.r.o. as your new business partner and give the young team the support you have given us over the years and look forward to see the new company grow further.
Otto Straka  and  Mgr. Tatiana Straková, Manging Directors, fa INGOCLEAR spol.s.r.o., ingoclear@ingoclear.sk
Ing. Martin Császár a Katarina Császárová, Directors, fa INGOCLEAR s.r.o., ingoclear@ingoclear.sk
The addresses and phone numbers of both businesses remain the same:
Podunajská 25
821 06 Bratislava
Tel.: 00421/2/45257422
---------------------------------
Južná trieda 117
040 01 Košice
Tel.:00421/55/6771183
SLOVAKIA 
New Company Details of: INGOCLEAR s.r.o.

Company Reg. No.: 48 088 447
VAT No.: SK2120049921
Bank: Tatra Banka a. s.
IBAN: SK41 1100 0000 0029 4700 8370 
BIC: TATRSKBX